Lamppost Guy by Jonas Kohla HOODIE (large)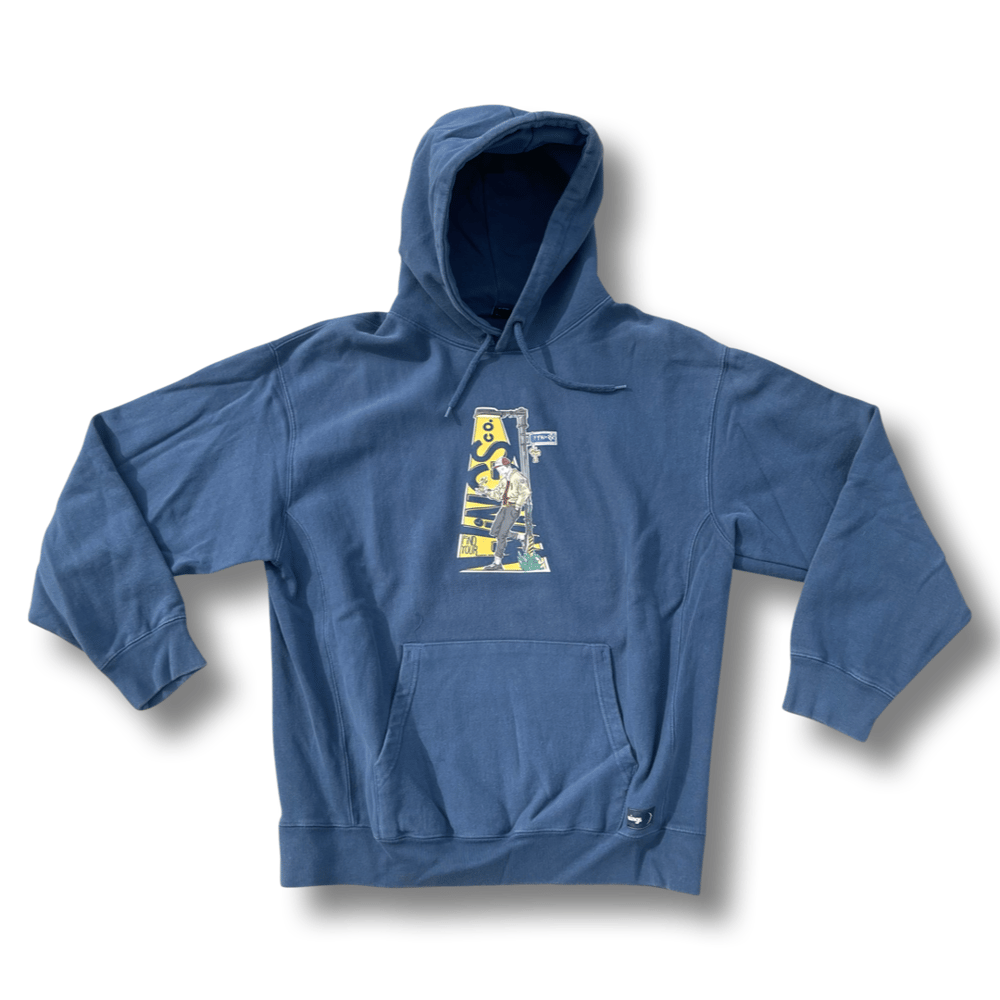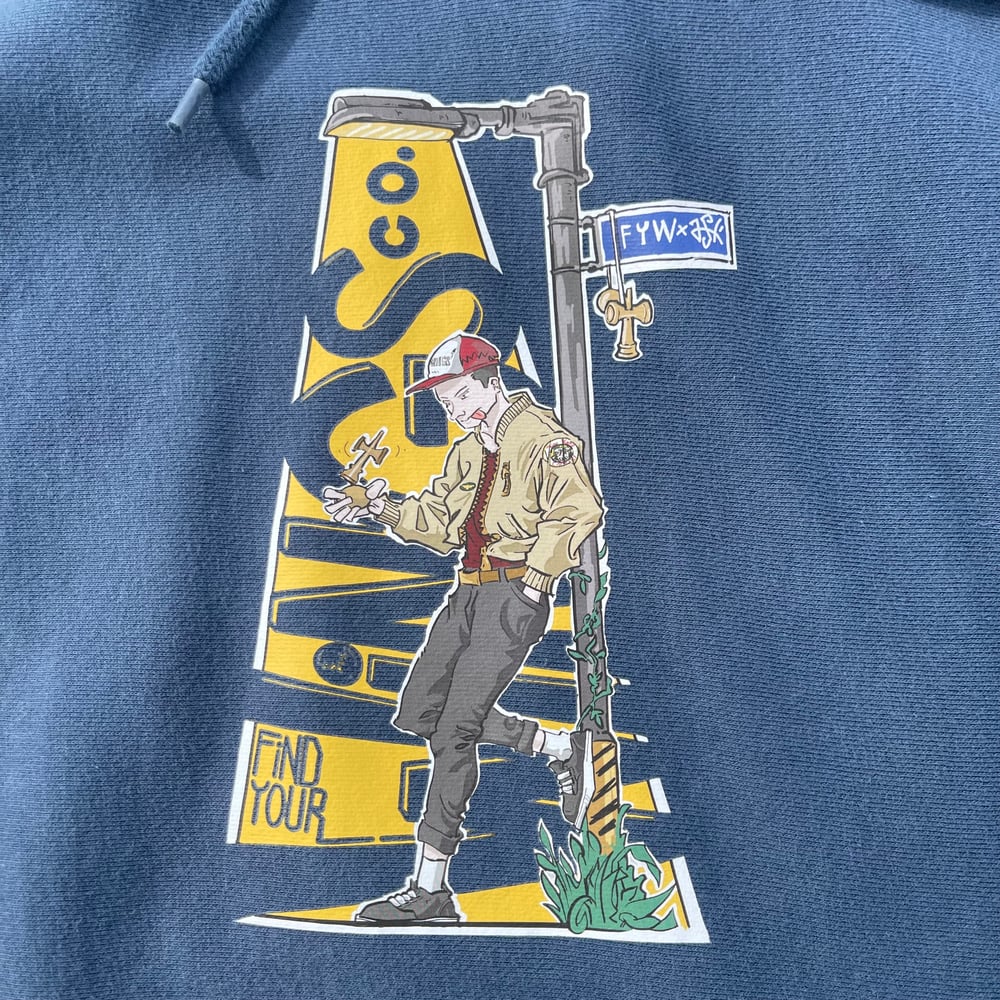 Presenting the "Lamppost Guy" Hoodie. This hoodie features custom art by Jonas Kohla of Germany. Inspired by 90's and early 00's skateboarding graphics using vibrant colors with a retro feel, this is the ultimate lean-house in any Kendama players trick book. All of our items are sustainably sourced vintage garments, so sizing may vary. Due to the nature of each vintage item, some may feature some distressing, paint, etc..we like to think of this as extra personalization to you unique item.
Do your part to help the planet while also staying fresh in our "lamppost guy" hoodie.
All orders include stickers