Wings 'Impression Coat' Type 2 (W: 22in L: 30.5in) Med/Large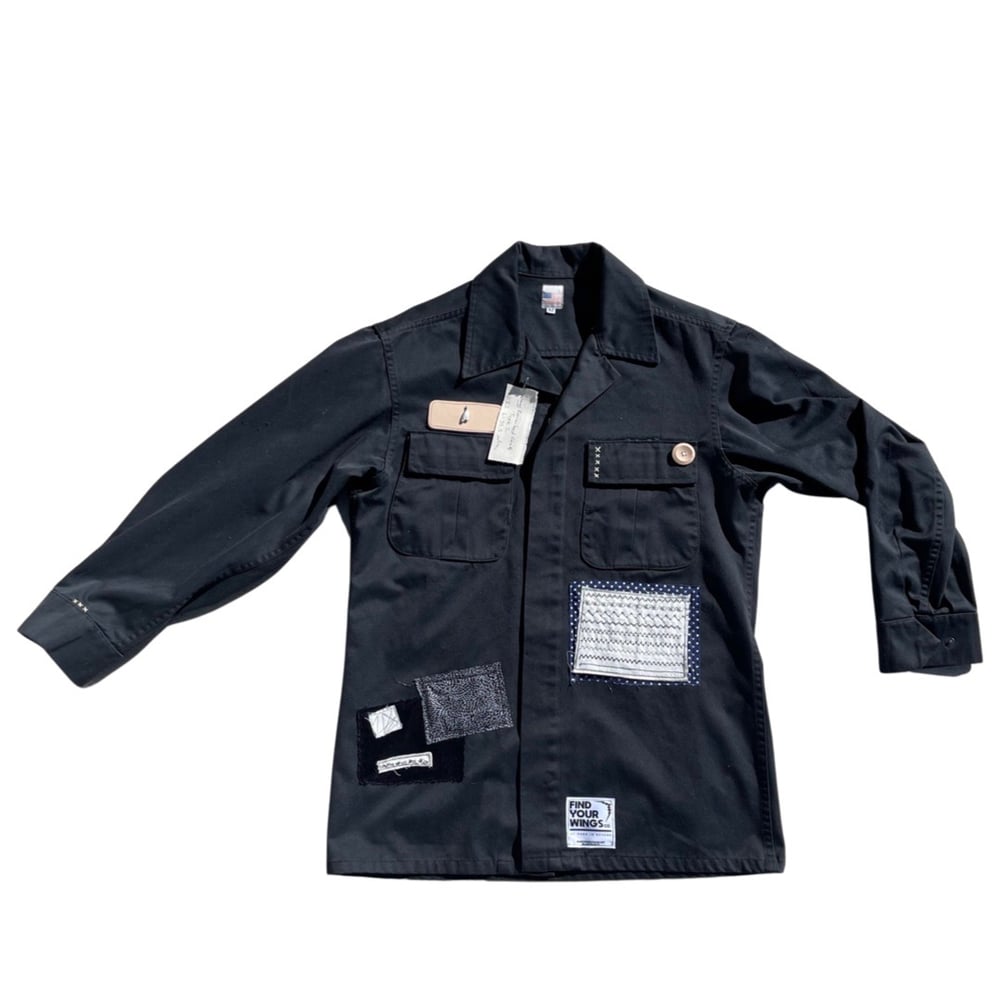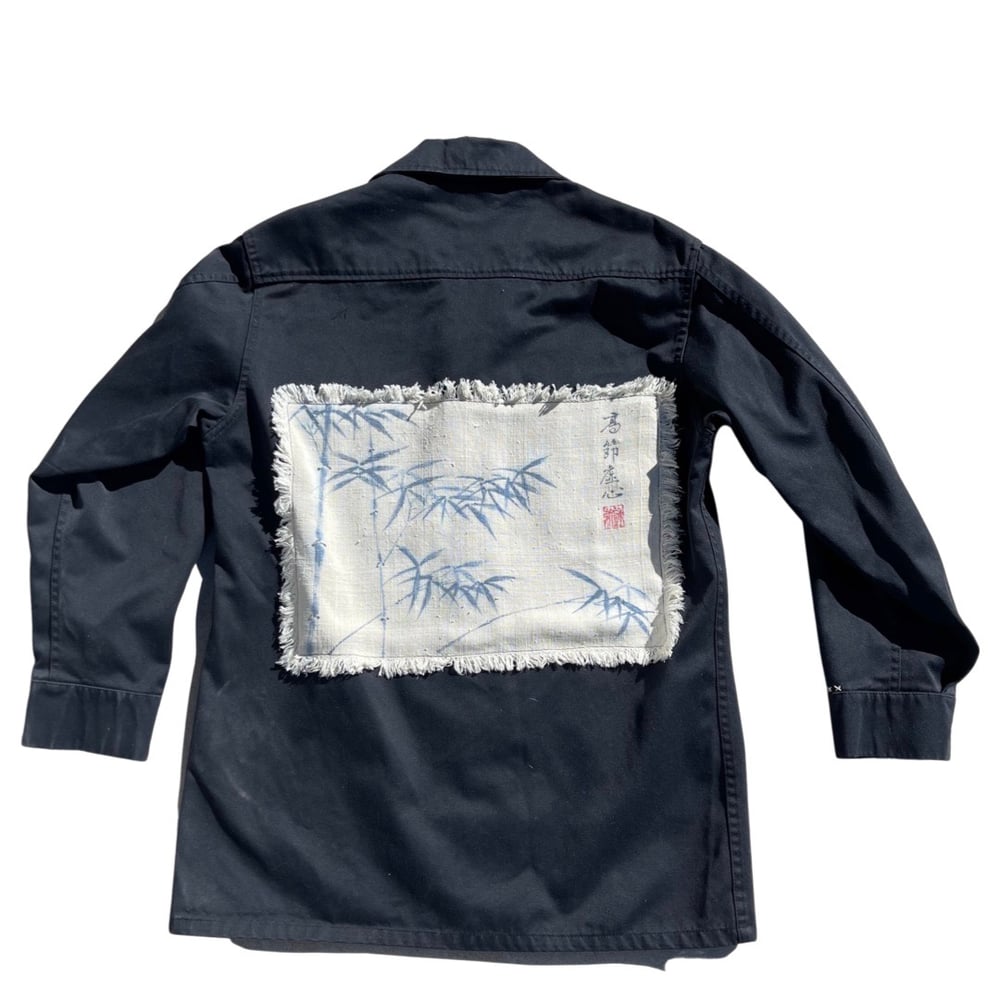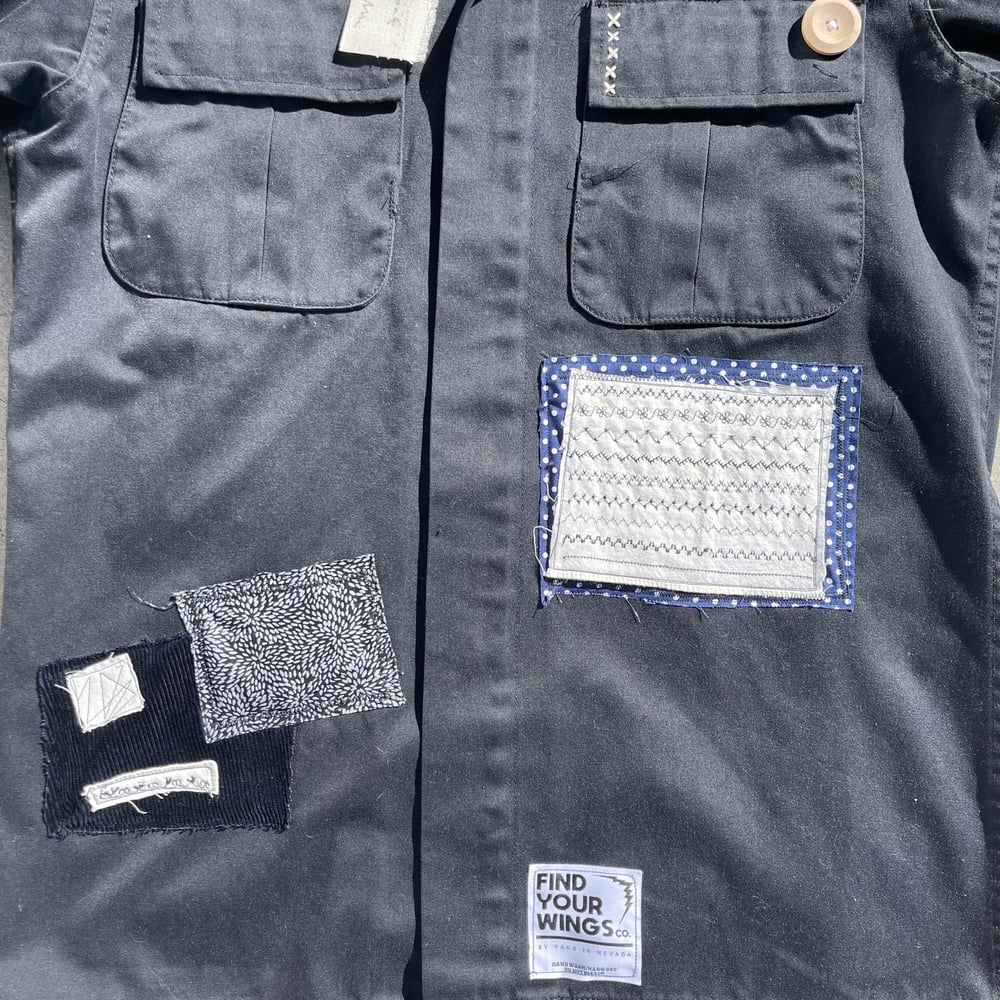 As part of our Americana Collection, we are happy to introduce our Wings 'Impression Coat'. Available in 3 different styles, and 3 different price points, all made from repurposed garments.
Striving to stay true to our mission of sustainable fashion, our canvas starts with hand selected vintage coats. Each coat is adorned with hand sewn leather patches, hand printed designs, custom hardware, custom care tags, and are entirely reconstructed.
In Hand, Finished & Ready To Ship. Printing is done by hand in Nevada. Each Coat is unique and 1of1, never to be reproduced again. No returns or exchanges so please check your size before ordering.
• Boro Patchwork Throughout
• Sashiko Stitching
• Hand stamped leather patches
- When you eventually do wash your coat, machine wash cold; Wash and dry inside out with like colors, preferably with a liquid detergent.
SIZE - Width : 22in Length: 30.5in)
Shows normal signs of wear including discoloration and fading.
Please note that all items are measured by hand, please allow some slight variance in measurements.